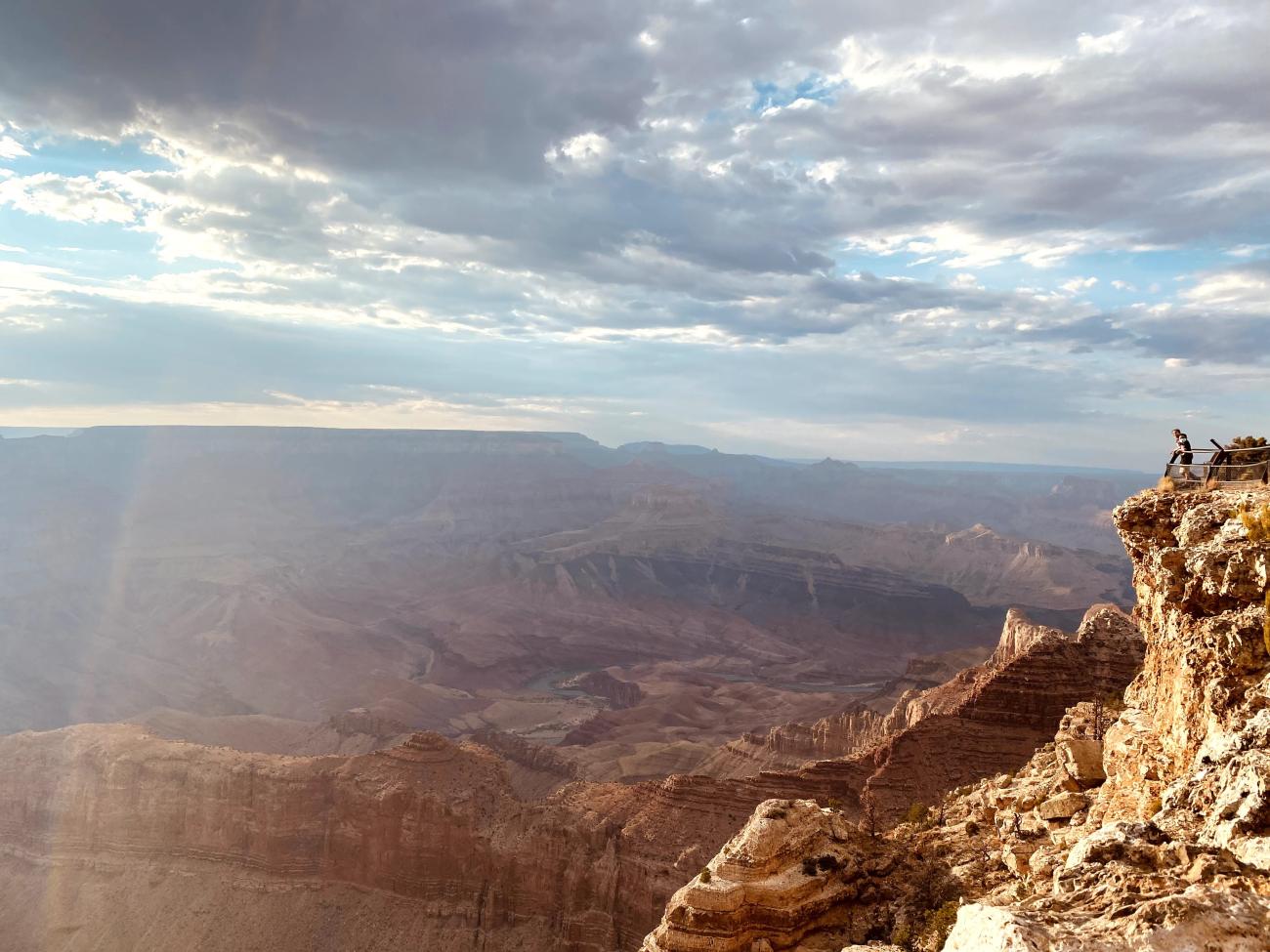 The Landscapes of Language
What is your relationship to the Native Land you're on?
A multilingual community-response piece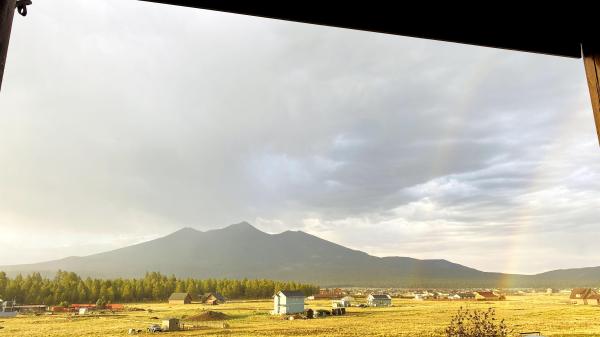 Submit to the Community Poem
The Landscapes of Language will be a multilingual community poem made entirely by words and phrases submitted by participants that aims to deepen our appreciation of Indigenous lands and the language we use to call it home. 
Describe your relationship to the land using a personal experience or a feeling in any language. It can be as simple as a word or a sentence.
Once submitted, the TLP Team will create a community poem from your responses. The community poem will be posted here on this site on April 1st along with your name and location and presented at the Northern Arizona Book Festival.
'Explore Translation with Thousand Languages' Panel
Join us April 1st 7pm at Liminal in Flagstaff, AZ
About the Panel
Translators with Thousand Languages Project, Zhongxing Zeng, Asna Nusrat, and Belén Agustina Sánchez will share personal narratives on the artistic craft of translation and their work committed to translating selections from ASU's literary journal Hayden's Ferry Review into myriad world languages. Join for an introduction to this exciting project celebrating translation. Presentations will include deep dives into the techniques of interlingual translation, a musical performance of language translated into song, and the results of the multilingual community poem "The Landscapes of Language" led by Chris Hoshnic.
Presenters
Asna Nusrat (she/her) is a fiction writer in ASU's MFA program, translator, and non-fiction associate editor at Hayden's Ferry Review. Originally from Karachi, Pakistan, she is a bilingual writer who often dabbles in translating to or from Urdu--her Word of Home. Beyond writing and other life things, classical South Asian music, poetry and the dance form of Kathak are her major indulgences that often offer portals for alternate storytelling, in mind and Word.
Zhongxing Zeng is a Ph.D. (Literature) student in the English Department at Arizona State University. His research interests include William Blake, English Romanticism, and English-Chinese Literary Translation. He is also a singer-songwriter with publications of original music on NetEase Music, Apple Music, and Spotify under the artist name 曾寅.
Belén Agustina Sánchez comes from Buenos Aires, Argentina where she was a translator and children's and YA's literature editor. Since 2019, she has been PhD student in the Spanish Program at the School of International Letters and Cultures. She researches the connections between literature and science through the analysis of Science Fiction and Environmental Humanities. She is also finishing her certificate in Translation Studies. The most important work she's translated to Spanish is Eduardo Kohn's book How Forest Think.
Chris Hoshnic (Organizer for "The Landscapes of Language" community poem)
The Landscapes of Languages is administered by Intern Chris Hoshnic
Meet Chris
Chris Hoshnic is an Arizona State University English student and Special Projects Intern for the Thousand Languages Project. Chris has written, directed and produced three short films and one feature film. His short film OZZY, was accepted into the Jerome International Film Festival where it had its world premiere. He has also written several screenplays, two of which placed in the finals of numerous screenplay competitions.
Within the landscapes of the O'odham Jeweḍ land, shił'hadziil (I'm strong) - Language: Navajo
"Land is as sacred as it is the space we love, eat and reside on. The gifts, lessons and resources we receive from Earth are infinite. By understanding that we do not 'own' or exploit land is a greater treasure that we can carry with us.
With the above prompt, I want others to think, feel and see the sacredness of Earth itself. Through our appreciation of the land we reside on, we can move forward into a better and greater future."